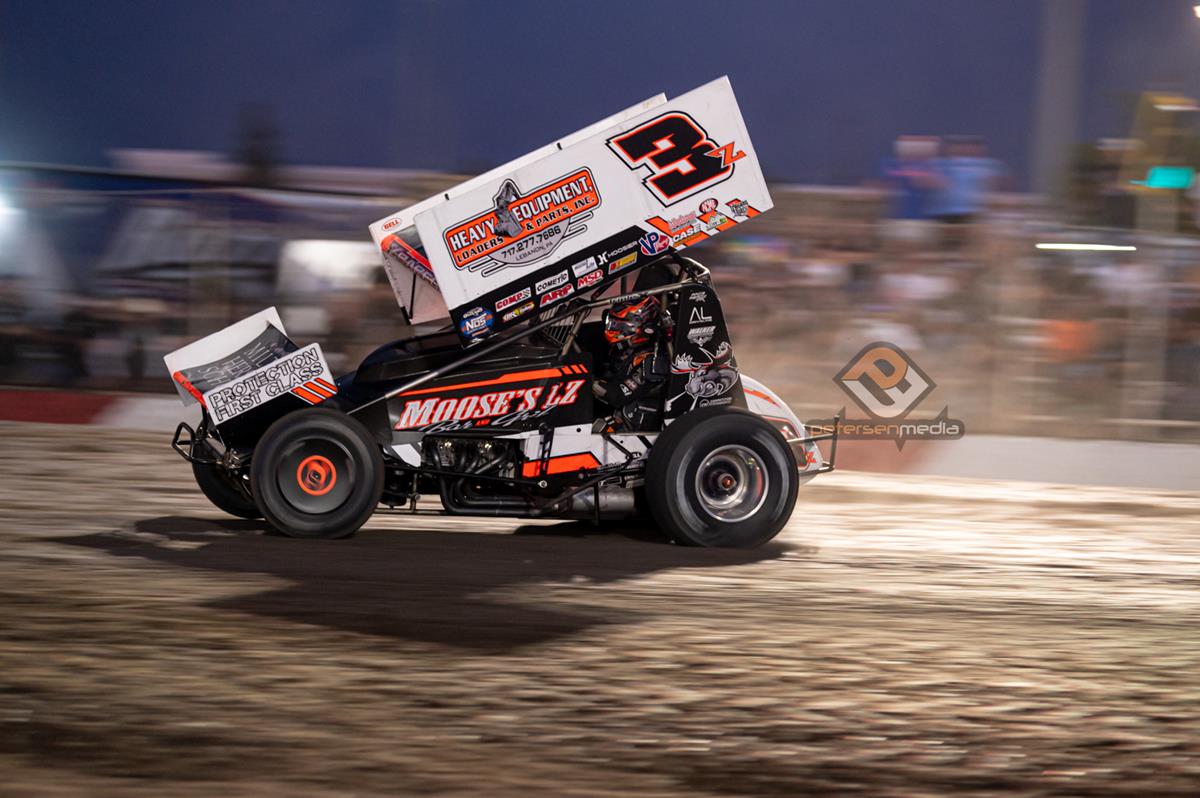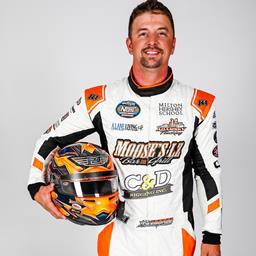 ---
BACK EAST: Zearfoss looks forward to his return to Posse Country
2023 World of Outlaws Sprint Car Series Standings: 9th | 6646 points
By Fully Injected Motorsports:
JONESTOWN, Pa. (September 18, 2023) - The annual West Coast Swing for the World of Outlaws Sprint Car Series is always a challenge, and for Jonestown, Pennsylvania's Brock Zearfoss, it was no different, ultimately concluding their California visit with a weekend highlight at Kings Speedway in Hanford, California, on Friday, September 15. Zearfoss, a former two-time World of Outlaws winner, was 14th in the Tom Tarlton Classic, maintaining his place within midpack after starting 11th.
With the West Coast Swing officially in the books, Brock Zearfoss and Brock Zearfoss Racing can now look ahead and aim big in their return to Pennsylvania, circling Williams Grove Speedway's annual National Open and Port Royal Speedway's Nittany Showdown. Although their return to the Keystone State is in full view, they must first visit Ohio.
"We're ready to get home," Zearfoss, driver of the Moose's LZ Bar & Grill, Heavy Equipment, Loaders & Parts Inc., C&D Rigging Inc., Klick Lewis Cars, J.P. Adamsky Trucking, Milton Hershey School, A. Lane Living, No. 3Z sprint car, said. "The West Coast Swing is always a challenge. Not only are you far from your home base, the competition is tough, too. It's not much different than racing with the Posse in Pennsylvania. Regardless, we have a lot ahead in our own backyard. It will be nice to compete in front of our fans, family, and partners."
ON DECK:
Brock Zearfoss and Brock Zearfoss Racing will continue their 2023 World of Outlaws Sprint Car Series campaign with two nights in "The Buckeye State." Up first is a one-night stop at Rossburg, Ohio's Eldora Speedway for the BeFour the Crowns Showdown on Friday, September 22. The next night brings the final Ohio stop of 2023, as Hartford's Sharon Speedway hosts the Federated Auto Parts Showdown.
SPECIAL THANKS:
Brock Zearfoss would like to thank all of his marketing partners including: Moose's LZ Bar & Grill, Heavy Equipment, Loaders & Parts Inc., C&D Rigging Inc., Klick Lewis Cars, J.P. Adamsky Trucking, Milton Hershey School, A. Lane Living, Berkebile Oil Company, XXX Race Company, K1 RaceGear, BK Titanium, AL Driveline, Bruce's Speed Shop, Walker Performance Filtration, Bell Helmets, System 1 Pro Ignition, Allstar Performance, Wilwood, FK Rod Ends, Brown and Miller Racing Solutions, and CSI Shocks.
SOCIAL MEDIA:
Press: www.fullyinjected.com
Online Home: www.brockzearfoss.com
Twitter: https://twitter.com/brock_zearfoss
Facebook: https://www.facebook.com/brockzearfossracing
Merchandise: http://www.brockzearfoss.com/shopping/
BROADCAST COVERAGE:
Watch the World of Outlaws online at www.dirtvision.com.
STATS:
2023 Brock Zearfoss Racing WoO Statistics:
Wins: 0
Top-5s: 1
Top-10s: 7
2023 HIGHLIGHTS:
Earned top-ten performance against All Star Circuit of Champions in Volusia's DIRTcar Nationals; finished seventh on Wednesday, February 8. Hard charged from 18th to finish tenth in Volusia Speedway Park's DIRTcar Nationals make-up feature contested Sunday evening, March 5 - earned evening's Hard Charger Award. Finished 11th at Talladega Short Track in Eastaboga, Alabama, on Friday, March 24. Finished fifth at US 36 Raceway in Osborn, Missouri, on Friday, April 7. Finished sixth from 11th at Atomic Speedway in Chillicothe, Ohio, on Friday, May 26. Finished eighth during first-ever appearance at Ogilvie Raceway in Ogilvie, Minnesota, on Saturday, June 3. Finished 11th in Beaver Dam Raceway's Jim "JB" Boyd Memorial finale on Saturday, June 17. Finished 11th and 12th in Cedar Lake Speedway's annual Independence Day Spectacular on Friday and Saturday, June 30-July 1. Finished 11th at Wilmot Raceway in Wilmot, Wisconsin, on Saturday, July 8. Finished eighth in Weedsport Speedway's Empire State Challenge on Sunday, July 30. Finished ninth in Southern Iowa Speedway's Front Row Challenge on Monday, August 7. Finished tenth in Knoxville Nationals preliminary A-Main on Thursday, August 10. Finished ninth in Jackson Nationals preliminary main event on Friday, August 18. Finished tenth at River Cities Speedway in Grand Forks, North Dakota, on Friday, August 25.
CONTACT:
Photo Credit: Petersen Media
Tyler Altmeyer
#FIMotorsports presented by DKW Transport
altmeyer119@gmail.com
Home: www.fullyinjected.com
Twitter: www.twitter.com/@FI_Motorsports
Facebook: https://www.facebook.com/FullyInjectedMotorsports/
---
Article Credit: Fully Injected Motorsports
Submitted By: Tyler Altmeyer
Back to News