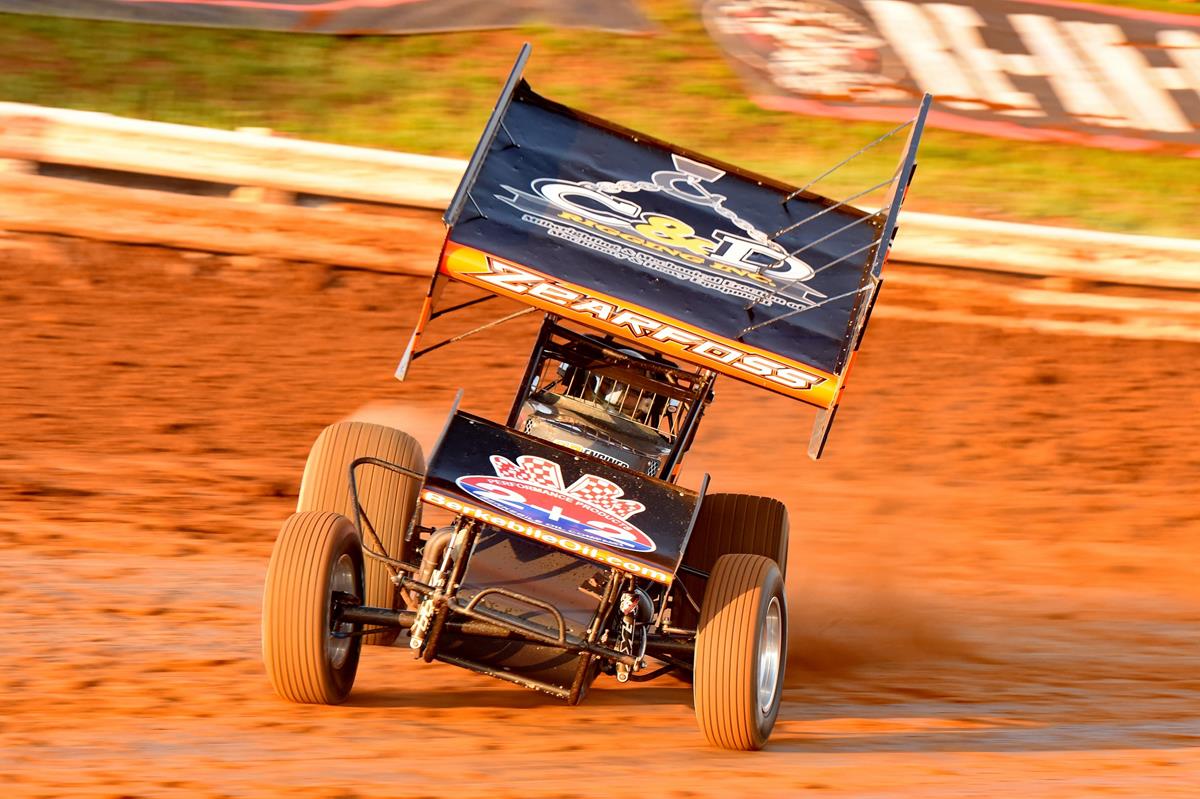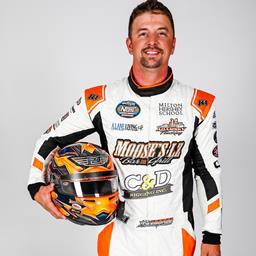 ---
Brock Zearfoss hard charged through Central Pennsylvania; New York bound
2022 World of Outlaws Sprint Car Series Championship Standings: Tenth | 5170 points [636 points behind championship leader, Brad Sweet]
By Fully Injected Motorsports:
JONESTOWN, Pa. (July 25, 2022) - The "Jonestown Jet" Brock Zearfoss put together a passing clinic during his return to Pennsylvania Posse Country, earning Hard Charger honors on two separate appearances which resulted in a pair of top-ten finishes. Although starting deep in the field is not the goal for any competitor, to rebound twice in three starts says a lot about Brock Zearfoss and his team.
Zearfoss, driver of the Moose's LZ Bar & Grill, Heavy Equipment, Loaders & Parts Inc., C&D Rigging Inc., Klick Lewis Cars, J.P. Adamsky Trucking, No. 3Z sprint car, kicked-off his hard charging ways with a rally from 17th to finish tenth at the Port Royal Speedway "Speed Palace" on Wednesday, July 20. The nearby Jonestown, Pennsylvania, native battled his way to ninth, but Devon Borden snuck by Zearfoss with just one lap remaining.
A few nights later in Williams Grove Speedway's annual Summer Nationals finale, Zearfoss did it again, once again rallying from the back to finish tenth on the scorecard. This time Zearfoss rallied from 22nd to do so, simultaneously bumping his World of Outlaws top-ten stat sheet to 12 on the season.
"It was a great way to recover at Williams Grove, especially after missing the show on Friday night…and it was a great recovery at Port Royal, as well…just an all-out great effort by the team," Zearfoss said, a recent World of Outlaws winner at Cedar Lake Speedway in New Richmond, Wisconsin. "It feels great to be home. Having the chance to work out of our own shop and sleep in our own beds helps a ton, as well. A great way to kinda reset ourselves before heading to New York and back west."
ON DECK:
Brock Zearfoss and Brock Zearfoss Racing will continue their sophomore campaign with the World of Outlaws Sprint Car Series with a Weedsport Speedway doubleheader on Saturday and Sunday, July 30-31; the first and only visit to the Empire State this season for the World of Outlaws.
SPECIAL THANKS:
Brock Zearfoss would like to thank all of his marketing partners including: Moose's LZ Bar & Grill, Heavy Equipment, Loaders & Parts Inc., C&D Rigging Inc., Klick Lewis Cars, J.P. Adamsky Trucking, Berkebile Oil Company, X-1 Race Cars, K1 RaceGear, BK Titanium, AL Driveline, Bruce's Speed Shop, Walker Performance Filtration, Bell Helmets, System 1 Pro Ignition, Allstar Performance, Wilwood, FK Rod Ends, Brown and Miller Racing Solutions, and KH Suspension.
SOCIAL MEDIA:
Press: www.fullyinjected.com
Online Home: www.brockzearfoss.com
Twitter: https://twitter.com/brock_zearfoss
Facebook: https://www.facebook.com/brockzearfossracing
Merchandise: http://www.brockzearfoss.com/shopping/
BROADCAST COVERAGE:
Watch the World of Outlaws online at www.dirtvision.com.
STATS:
2022 Brock Zearfoss Racing WoO Statistics:
Wins: 1
Top-5s: 2
Top-10s: 12
2021 Victories: 4 (Ellenbrook Speedway [Western Australia] - January 2) (Perth Motorplex [Western Australia] - January 9) (Perth Motorplex [Western Australia] - January 9) (Arizona Speedway - Copper Classic - $7,500 - November 27th)
2022 Victories: 1 (Cedar Lake Speedway | Saturday, July 2)
2022 Highlights: Finished 11th in Volusia Speedway Park's DIRTcar Nationals finale on Saturday, February 12. Earned back-to-back top-ten finishes (tenth, sixth) in Cotton Bowl Speedway's Texas Two-Step on Friday and Saturday, March 4-5. Finished sixth in the annual Jason Johnson Classic at Lake Ozark Speedway on Saturday, April 9. Opened Bristol Bash weekend at Bristol Motor Speedway with a ninth-place score on Friday, April 29. Drove forward during starts at Bridgeport Speedway and Attica Raceway Park on Tuesday and Friday, May 17 and 20; 23rd to 14th at Bridgeport and 20th to 12th at Attica Raceway Park. Rallied from the back to finish 12th at Lawrenceburg Speedway in Lawrenceburg, Indiana, on Monday, May 30; started from the pole but made contact with the wall. Finished seventh at River Cities Speedway in Grand Forks, North Dakota, on Friday, June 3. Scored three consecutive top-ten finishes in Huset's Speedway's High Bank Nationals on June 23-25; fourth, tenth, and seventh ($100,000-to-win), respectively. Earned first World of Outlaws Sprint Car Series victory of 2022 in Cedar Lake Speedway's Independence Day Spectacular finale on Saturday, July 2; first win as a full-time Outlaw. Finished ninth at Wilmot Raceway in Wilmot, Wisconsin, on Saturday, July 9; started 14th. Qualified for Historical Big One and Kings Royal at Eldora Speedway; finished 13th and 14th, respectively. Hard Charged twice with Outlaws through Central Pennsylvania; 17th to 10th at Port Royal Speedway on July 20 and 22nd to 10th in Williams Grove Speedway's Summer Nationals finale on July 23.
CONTACT:
Photo Credit: Paul Arch
Tyler Altmeyer
altmeyer119@gmail.com
info@fullyinjected.com
Home: www.fullyinjected.com
Twitter: www.twitter.com/@FI_Motorsports
Facebook: https://www.facebook.com/FullyInjectedMotorsports/
---
Article Credit: Fully Injected Motorsports
Submitted By: Tyler Altmeyer
Back to News