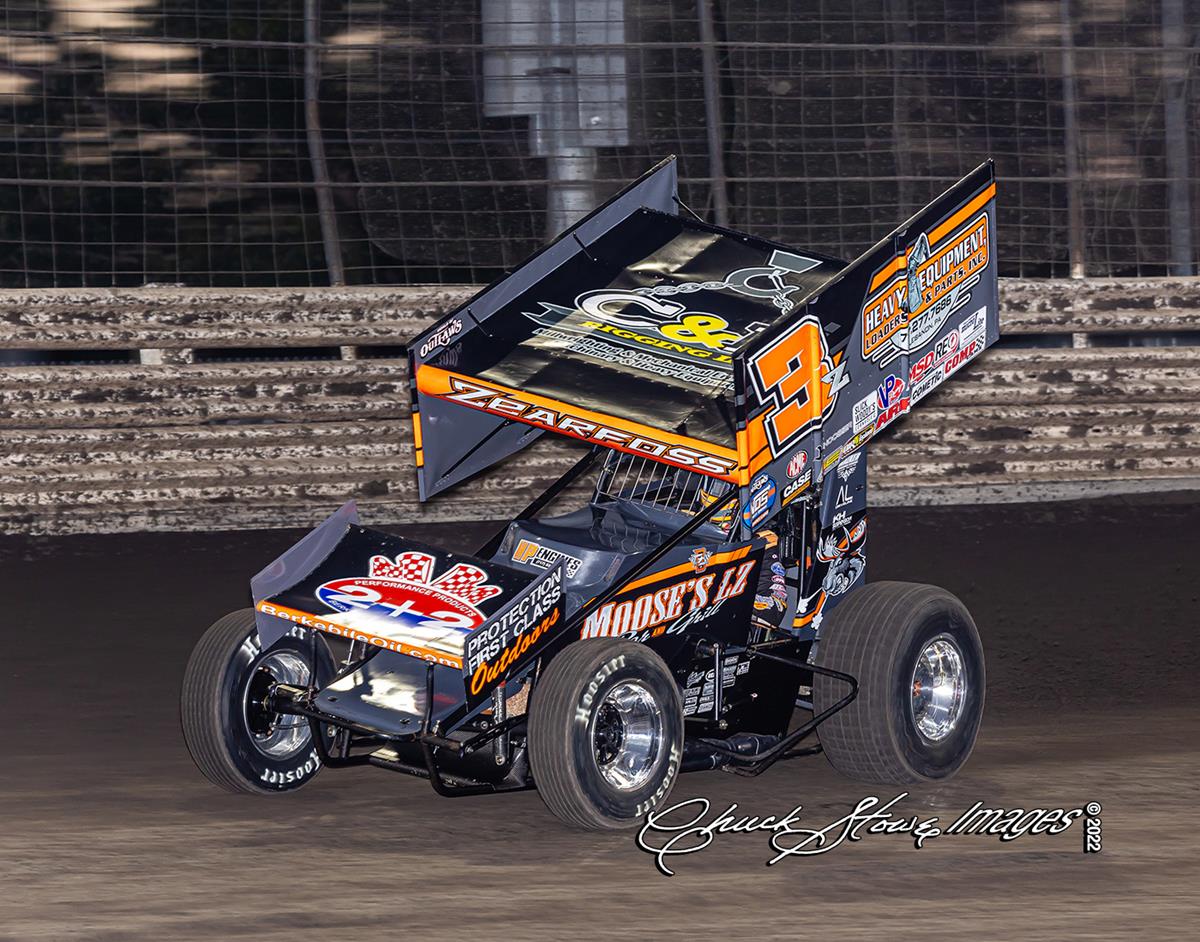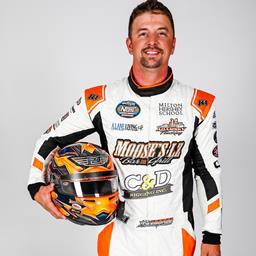 ---
Zearfoss aims big at Jackson after Knoxville Nationals run
2022 World of Outlaws Sprint Car Series Championship Standings: Tenth | 5692 points [688 points behind championship leader, Brad Sweet]
By Fully Injected Motorsports:
JONESTOWN, Pa. (August 15, 2022) - Despite what turned out to be a frustrating preliminary effort on Wednesday, forced to compete in the evening's C-Main before capping the program 15th in the B, the "Jonestown Jet" found some light and ultimately ended his 2022 Knoxville Nationals campaign with a B-Main appearance on Saturday, climbing eight positions in the process before finishing 12th in the rundown.
Zearfoss, ace of the Brock Zearfoss Racing, Moose's LZ Bar & Grill, Heavy Equipment, Loaders & Parts Inc., C&D Rigging Inc., Klick Lewis Cars, J.P. Adamsky Trucking, Berkebile Oil Company, X-1 Race Cars, No. 3Z sprint car, earned his way into Saturday's B-Main with a 14th-place score in Friday's "Hard Knox" last chance program. Although the ultimate goal was to qualify for Saturday's 50-lap, $175,000-to-win Knoxville Nationals finale with a top-four run in the "Hard Knox" feature, finishing 14th locked the "Jonestown Jet" into Saturday's B, still leaving hope for an A-Main qualification. Suffice it to say, Zearfoss' rally from 20th to 12th in Saturday's B was not enough to make the big dance.
"It was quite the week for this team. The Nationals A-Main is what everyone works toward…it's the race everyone wants to make and the race everyone wants to win," Zearfoss said, a recent World of Outlaws winner at Cedar Lake Speedway. "Hats off to everyone involved. The support for this team is tremendous. They believe in us and believe in what we are trying to accomplish. All we can do is keep working toward our goals and they will happen."
ON DECK:
Brock Zearfoss and Brock Zearfoss Racing will continue their sophomore campaign with the World of Outlaws Sprint Car Series with the three-day Jackson Nationals at Jackson Motorplex in Jackson, Minnesota, on Thursday through Saturday, August 18-20.
SPECIAL THANKS:
Brock Zearfoss would like to thank all of his marketing partners including: Moose's LZ Bar & Grill, Heavy Equipment, Loaders & Parts Inc., C&D Rigging Inc., Klick Lewis Cars, J.P. Adamsky Trucking, Berkebile Oil Company, X-1 Race Cars, K1 RaceGear, BK Titanium, AL Driveline, Bruce's Speed Shop, Walker Performance Filtration, Bell Helmets, System 1 Pro Ignition, Allstar Performance, Wilwood, FK Rod Ends, Brown and Miller Racing Solutions, and KH Suspension.
SOCIAL MEDIA:
Press: www.fullyinjected.com
Online Home: www.brockzearfoss.com
Twitter: https://twitter.com/brock_zearfoss
Facebook: https://www.facebook.com/brockzearfossracing
Merchandise: http://www.brockzearfoss.com/shopping/
BROADCAST COVERAGE:
Watch the World of Outlaws online at www.dirtvision.com.
STATS:
2022 Brock Zearfoss Racing WoO Statistics:
Wins: 1
Top-5s: 3
Top-10s: 14
2021 Victories: 4 (Ellenbrook Speedway [Western Australia] - January 2) (Perth Motorplex [Western Australia] - January 9) (Perth Motorplex [Western Australia] - January 9) (Arizona Speedway - Copper Classic - $7,500 - November 27th)
2022 Victories: 1 (Cedar Lake Speedway | Saturday, July 2)
2022 Highlights: Finished 11th in Volusia Speedway Park's DIRTcar Nationals finale on Saturday, February 12. Earned back-to-back top-ten finishes (tenth, sixth) in Cotton Bowl Speedway's Texas Two-Step on Friday and Saturday, March 4-5. Finished sixth in the annual Jason Johnson Classic at Lake Ozark Speedway on Saturday, April 9. Opened Bristol Bash weekend at Bristol Motor Speedway with a ninth-place score on Friday, April 29. Drove forward during starts at Bridgeport Speedway and Attica Raceway Park on Tuesday and Friday, May 17 and 20; 23rd to 14th at Bridgeport and 20th to 12th at Attica Raceway Park. Rallied from the back to finish 12th at Lawrenceburg Speedway in Lawrenceburg, Indiana, on Monday, May 30; started from the pole but made contact with the wall. Finished seventh at River Cities Speedway in Grand Forks, North Dakota, on Friday, June 3. Scored three consecutive top-ten finishes in Huset's Speedway's High Bank Nationals on June 23-25; fourth, tenth, and seventh ($100,000-to-win), respectively. Earned first World of Outlaws Sprint Car Series victory of 2022 in Cedar Lake Speedway's Independence Day Spectacular finale on Saturday, July 2; first win as a full-time Outlaw. Finished ninth at Wilmot Raceway in Wilmot, Wisconsin, on Saturday, July 9; started 14th. Qualified for Historical Big One and Kings Royal at Eldora Speedway; finished 13th and 14th, respectively. Hard Charged twice with Outlaws through Central Pennsylvania; 17th to 10th at Port Royal Speedway on July 20 and 22nd to 10th in Williams Grove Speedway's Summer Nationals finale on July 23. Finished fourth in the Empire State Challenge finale at Weedsport Speedway in Weedsport, New York, on Sunday, July 31. Finished seventh in Ironman 55 finale on Saturday, August 6. Finished 12th in Knoxville Nationals B-Main.
CONTACT:
Photo Credit: Chuck Stowe
Tyler Altmeyer
altmeyer119@gmail.com
info@fullyinjected.com
Home: www.fullyinjected.com
Twitter: www.twitter.com/@FI_Motorsports
Facebook: https://www.facebook.com/FullyInjectedMotorsports/
---
Article Credit: Fully Injected Motorsports
Submitted By: Tyler Altmeyer
Back to News